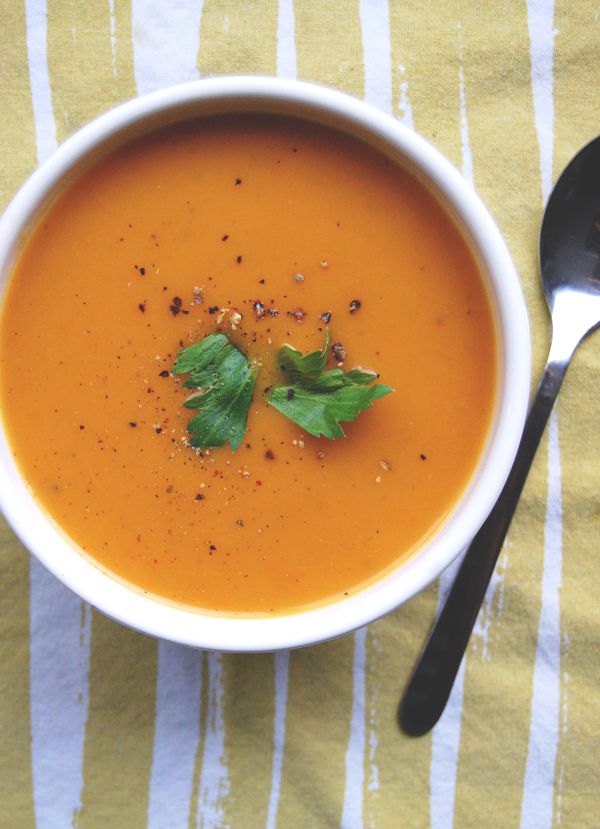 I adjusted this recipe from a friend to make it vegetarian/vegan friendly and it turned out better than expected! I've never made soup before, but I had 2 butternut squashes taking up huge real estate in my tiny fridge and this seemed like a delicious solution to the problem.
ingredients//
1 butternut squash, remove peel/rind and cut into cubes
2 pears, cored and chopped
2 carrots, peeled and chopped
1 medium onion, diced
2 tbs olive oil
1 tbs honey
1 litre vegetable broth
1/2 cup almond milk
2 bay leaves
In a medium-large pot, saute onions until soft, then add the butternut squash, pear, and carrots. Saute for a few minutes, then add the vegetable broth, and bay leaves. Bring to a boil, then lower the heat and let simmer for 15 minutes or until the vegetables are all soft. Remove the bay leaves, add honey, and blend using a hand mixer in the pot . Stir in almond milk and add salt and pepper. Enjoy!
xo denj